5 Cool and stunning rainbow hair color styles to rock
Coloring your hair in a mixed rainbow can totally make you like a celebrity when you walk down the streets as all the eyes will be on you in astonishment. As not many can pull off this style how about making rainbow hair highlights even more intriguing with some delicate hairstyles. This way people might go wow stunned by your stylish nature let's see some styles now.
Hidden rainbow hair:
For a party or special occasion, this hairstyle can be the best one to carry the duality in your hair tones. Just color your lower section rainbow with this simple half-updo or half down can party your party looks dashing like a rainbow on the grounds.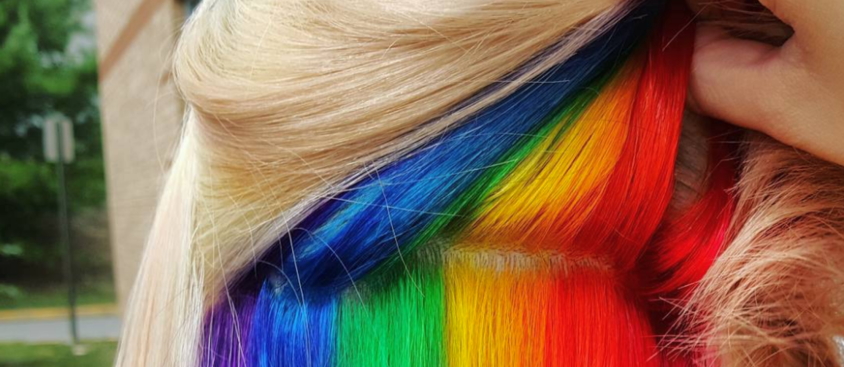 Pastel rainbow:
Trying to be cute yet experimental with rainbow colors for your hair then the pastel version with a slight icy blonde can be a better go. If you love to dye your hair rainbow but want to make it into a gentle version without drawing much attention. It's a good choice but you must be bleached if they are in bright colors like black or brown.
Braided ombre: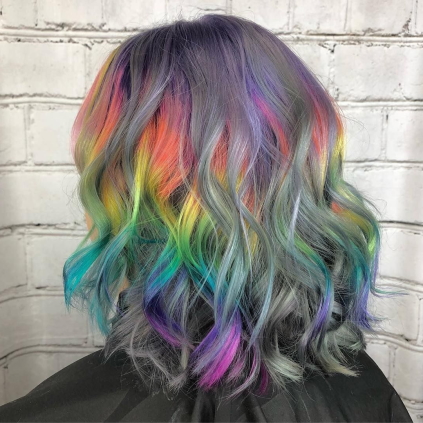 Want your hair to look royal like a princess on a special occasion or a wedding then go for a rainbow ombre. An ombre style hair colored like a rainbow can be made even more exotic if you braid them a mermaid or sleek braid for half-updo this style is magical.
Short rainbow:
Even with short hair, you can experiment your rainbow hair highlights if you are ready to go on like a fashionista. Color the ends with a brighter rainbow than the roots a pixie cut with bold rainbow makes even yourself feel wow about yourself.
Black rainbow:
The total contrast combo of dark black and mixed rainbow can keep the styling different and vague to find. Just coloring your mid-bangs rainbow or the ends the contrasting mix will be rocking.