Simple DIY French manicure ideas for your nails
The love for French manicures has always been a competitive one for trending nail designs and manicures. With white tip and needlessly long nails can rock just with subtle colors but these days through the traditional ideas of French manicure nail designs a modern touch is getting extended.
Now let's see through some simple styles that can be helpful for you to do at home.
Simple yet elegant: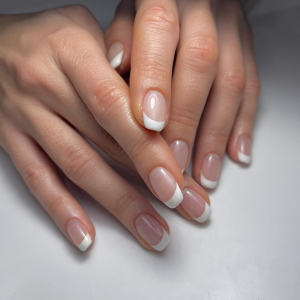 Why the tips should be always just a sleek line why not make the tips combine with simple designs. Add a heart or any design that is comfortable for you after the tip and more than a simple line tries different patterns like a wave on the tips.
Blacktips:
Not all the time the tips are supposed to be white change the base to white and paint your tips black. Among the tips to get French nails white has always been the base now change it with black on the tip and white for the rest.
Bright cuticle:
A simple white touch on the edges with shining bright nails add some stones or diamond and even accessorize your nails which will increase your nail fans.
Glittery French manicure:
Let your tips shine with a modern touch with glitter on the manicure but not too gaudy then this is perfect for your way. If you are a fan of an ombre accent that makes your tips shimmer like gold and go bold.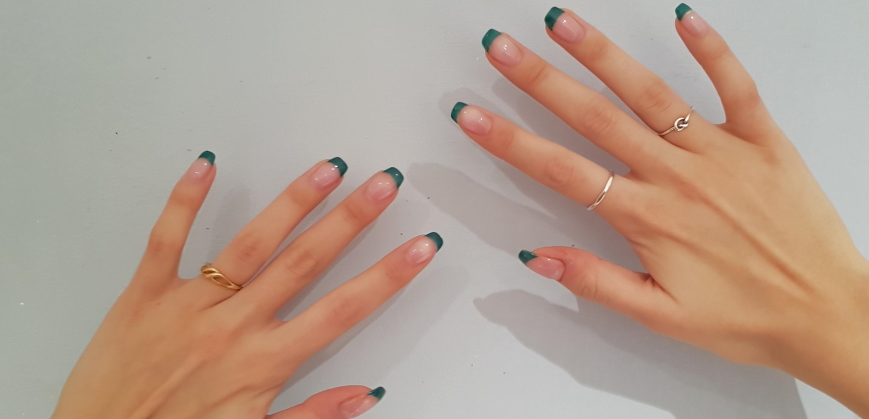 Colorful and intrigue:
These ideas of French manicure nail designs can be hard to make but the best way to glow up your nails. Painting the tips with intricate flower and animal patterns can be worthy of the effort your add in.
Double tip:
On the tips try some metallic colors like gold and silver colors with subtle colors making the French manicure have a double-toned tip contrast.